The Eagle Business System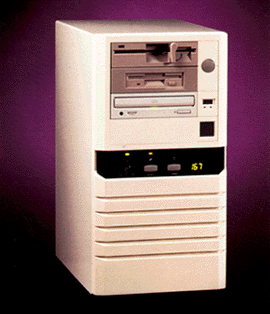 The Alpha Microsystems Eagle family comprises some of the most versatile business systems available. The Eagle's advanced design provides the processing power and networking capabilities essential in today's information-intensive business or professional office.
These high-performance systems support a broad array of functional requirements. Modular design allows you to start with just what's needed, then expand the system as your workload grows. An Eagle system is flexible, so it can handle traditional business-oriented data processing tasks or act as a server in a client/server environment.
Communication with the Internet, including sites on the World Wide Web, is available for all Eagle models. For enhanced processing efficiency, our AlphaCONNECT software can move data from an Eagle host directly into popular Windows applications, or to corporate intranet desktops, or to the World Wide Web.
Complementing the Eagle's high-performance hardware is a fast, efficient multi-user operating system tailored to provide the best combination of performance, rich features, and ease of use. The Alpha Micro operating system offers a flexible and friendly environment that can handle nearly any task.
Brought to you by Alpha Microsystems, a trusted name in the computer industry for two decades, the Eagle is yet another extension of technology designed to maximize your data processing potential while minimizing your investment risk. Since 1977, Alpha Micro has delivered superior systems and maintained application compatibility, making customers' software investments of yesterday run on the technology of tomorrow.
The Eagle family offers a range of models, starting with an economical entry-level system expandable to support over 30 users. Other models support up to 260 users—plus networked sites. You can easily upgrade from one model to the next, right in your place of business. There's no need for expensive full system replacement. Your initial investment in hardware and software is protected for many years to come.
Whether you use the Eagle as a standalone multi-user system to run your business, or as part of a client/server network connecting diverse systems and personal computers, you will have unparalleled power and growth capability.

Send mail to sales@alphamicro.be with questions or comments about this web site.